Spring 2021 Concert - Upwards!
When:
Where: Zoom, Facebook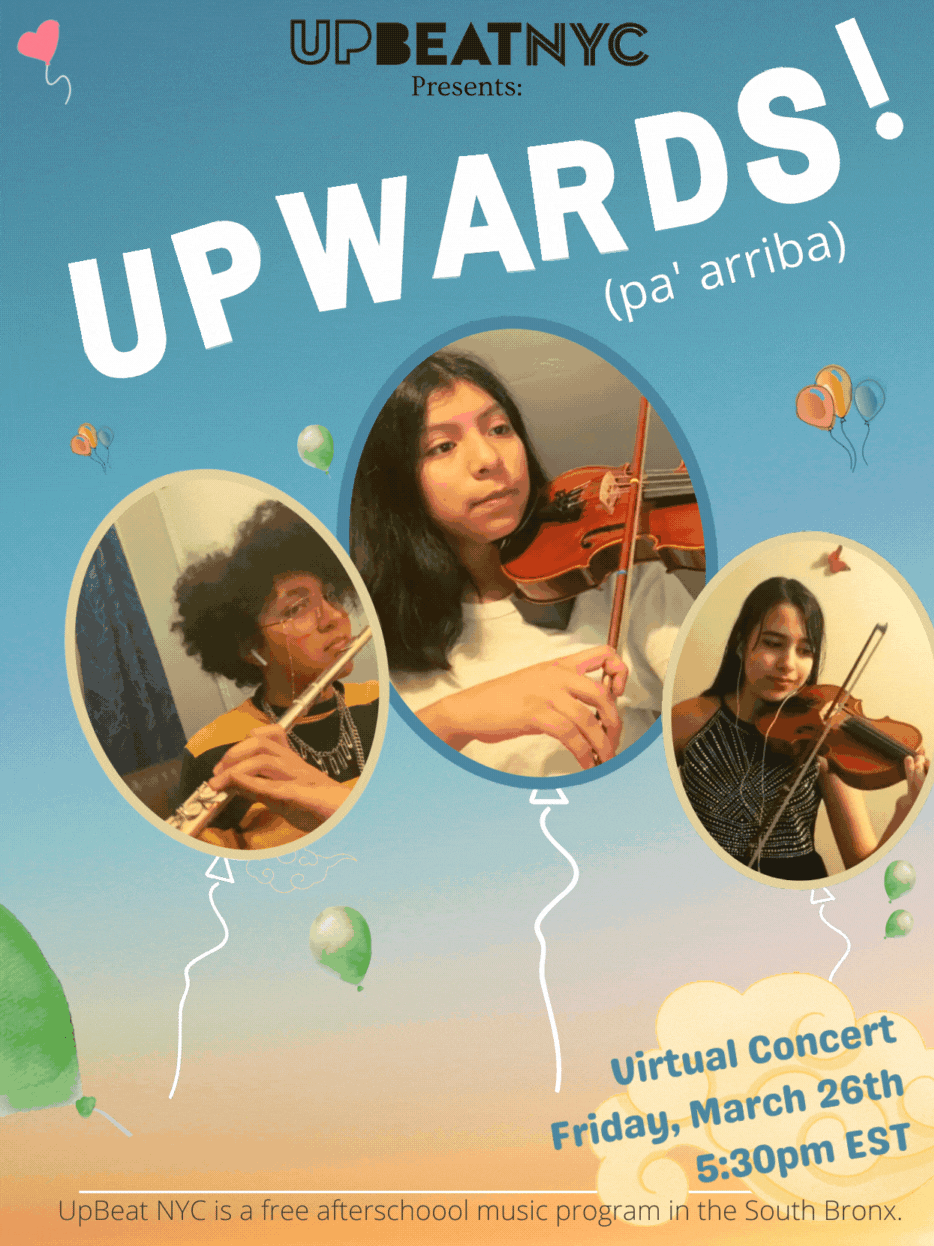 Join us online for 'Upwards!' (pa' arriba!) a concert full of surprises featuring our Afro Latin class, Latin American Music class, Percussion class, among others.
Hope to see you this Friday!
...
Únase a nuestro evento 'Upwards' (pa' arriba!), un concierto lleno de sorpresas en donde se presentará nuestra clase de música Afro Latina, nuestro ensamble de música Latinoamericana, la clase de Percusión, entre otros.
¡Esperamos verlos este Viernes!
Click for Program!
Click for Zoom Link!
Meeting ID: 952 552 5162
Passcode: upbeat14