Don't miss out on our upcoming concerts:
Community Concert with the Junior String Ensemble and more!
When: Thursday, April 25th at 4:30 pm
Where: 2nd Floor of Mott Haven Public Library
321 E 140th St, The Bronx, NY 10454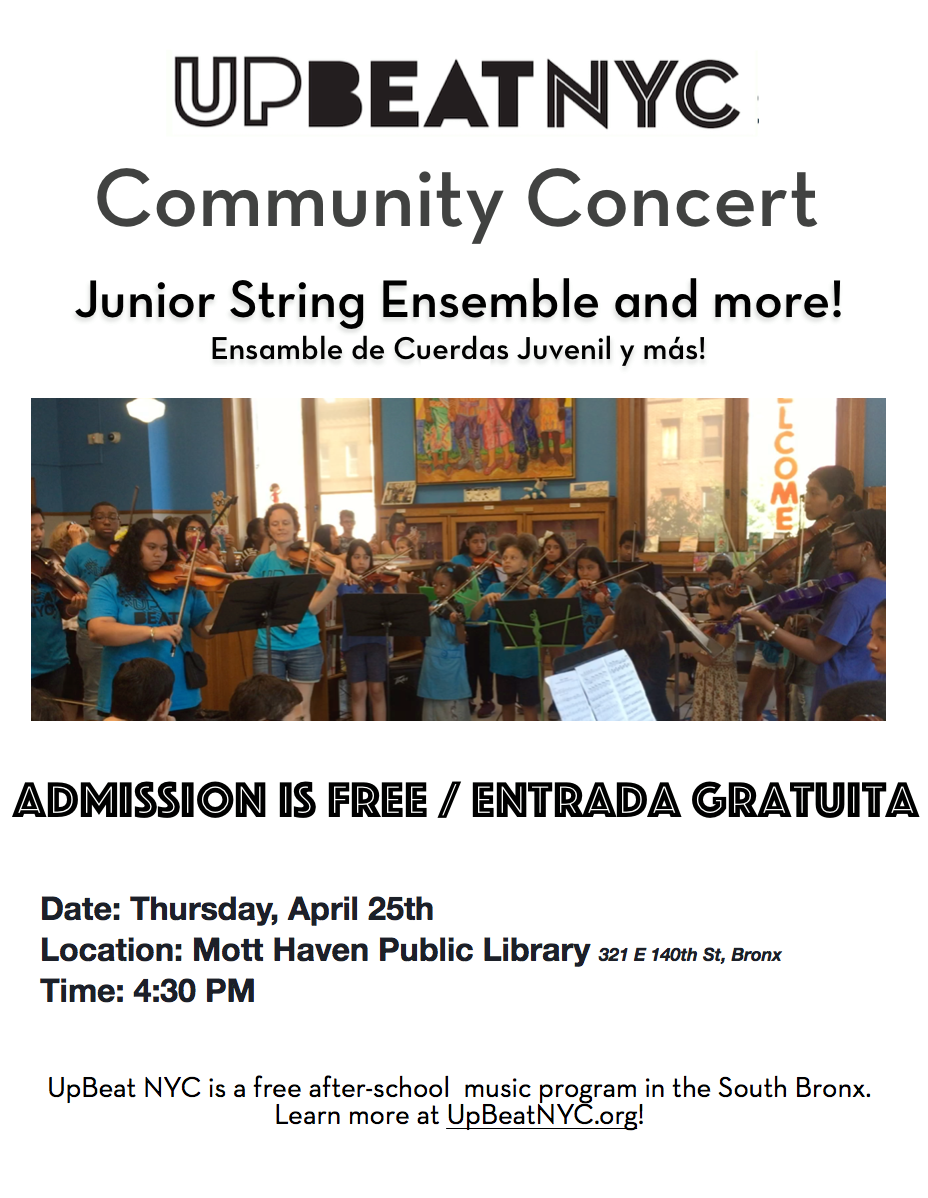 Advance Solo & Small Ensemble Concert

When: Wednesday, May 1st 5:30 pm
Where: Tercera Iglesia Bautista
322 Alexander Ave, Bronx, Nueva York 10454
(Entrance at 141st and Alexander Ave)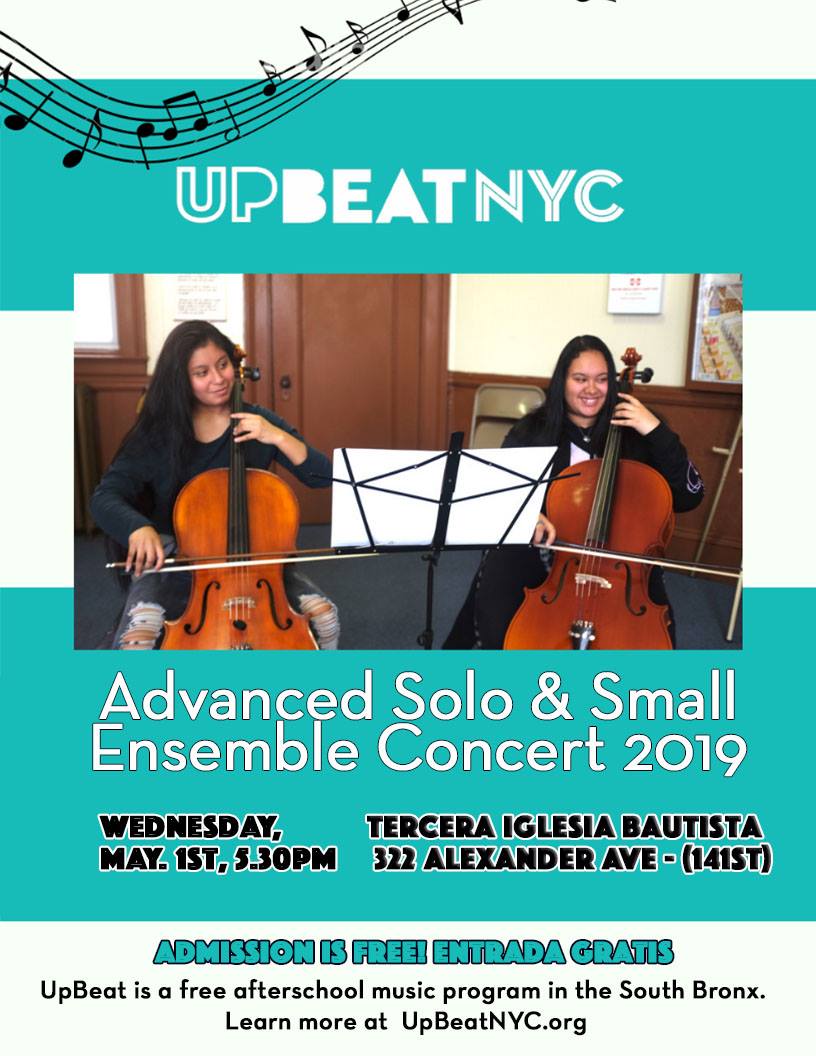 Can't make it to the concert but still want to show your support? You can donate to our Winter Fundraiser here! And please share far and wide!
Where: Mott Haven Public Library